Science Feedback invited to speak at the European Science-Media Hub Summer School 2023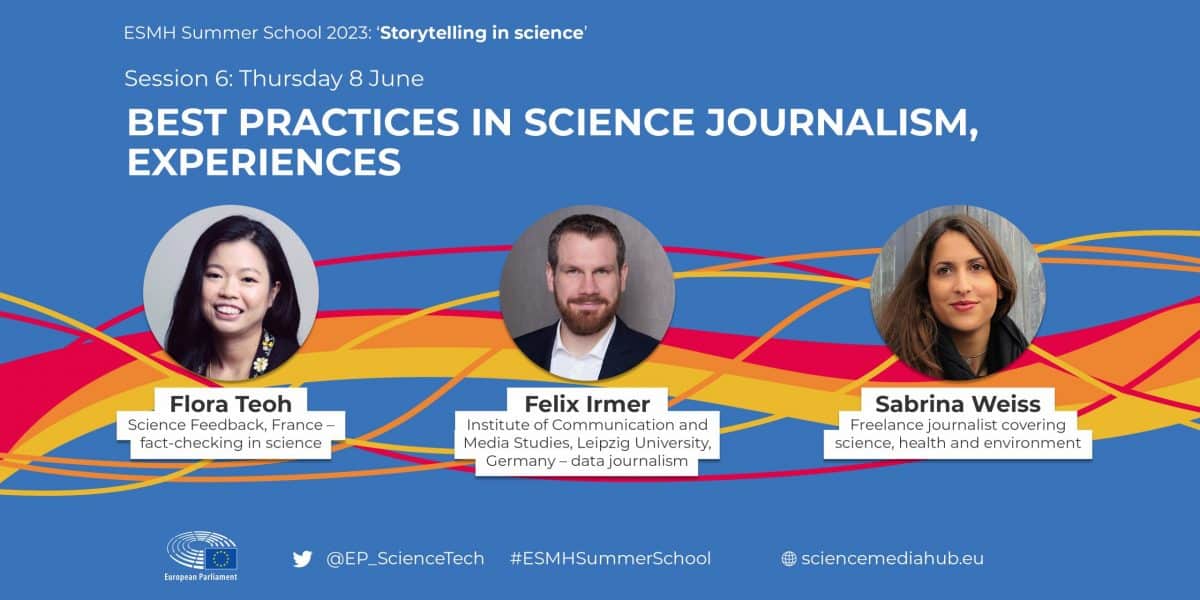 Flora Teoh, PhD, Science Editor at Health Feedback, was invited to speak at the session on "Best practices in science journalism, experiences" on 8 June 2023 at the European Science-Media Hub (ESMH) Summer School "Storytelling in Science", held at the European Parliament in Strasbourg, France from 6 to 10 June 2023.
During the session, she shared her experiences in reviewing the credibility of viral science information online. In particular, she discussed common weaknesses in science reporting by the media that can give rise to health misinformation and offered advice on how to avoid these pitfalls.
She was joined in the session by journalist and author Sabrina Weiss who covers health and climate news, and researcher and expert in data journalism Felix Irmer.
The ESMH Summer School offers more than 80 young journalists from across Europe a unique opportunity to gain insights in science journalism by meeting prominent journalists and researchers in science communication and learning from their experience. Participants will also have the chance to network with fellow journalists at the event.
The European Science-Media Hub (ESMH) is a project of the European Parliament's Panel for the Future of Science and Technology (STOA). It was launched in 2017 and works under the guidance and the political responsibility of the STOA Panel.
To watch the recording of the session, click here.
For more information about the European Science-Media Hub, click here.